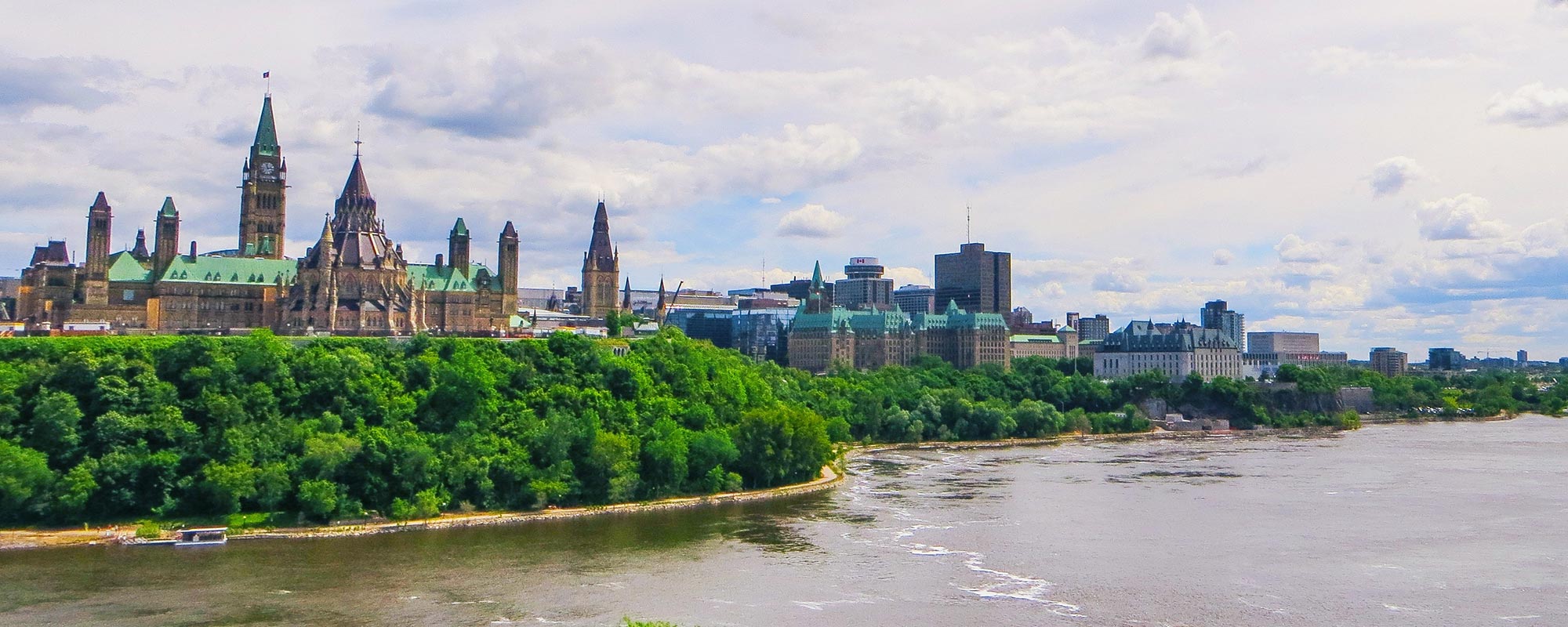 Remarks from the Emergencies Act press release of February 2022
NOA MENDELSOHN AVIV
CCLA Executive Director and General Counsel:
This week, the federal government invoked the emergency law – an extreme law that has never been used. And he announced two emergency ordinances that will have far-reaching consequences for individuals – ordinances he passed outside of ordinary democratic processes.
The Canadian Civil Liberties Association has spoken out loud and clear against this declaration, and today we have our own announcement: we are taking the Government of Canada to court.
We are here today because of the government's response to the protests and lockdowns. The government's declaration of emergency is unprecedented and seriously undermines the charter rights of Canadians.
The government has introduced an extreme measure which should be reserved for national emergencies – a legal standard which has not been met. Emergency powers cannot and should not be standardized.
In all peaceful and disruptive protests in Canadian history – some involving unlawful acts and protracted confrontations with police – never before has a government declared a national emergency under the emergency lawand with that was given the enormous powers to circumvent the ordinary and responsible democratic process.
Our commitment to equality and other rights is why we strongly support the charter right to peaceful assembly – this is how marginalized people can defend their rights. Protest is how people in a democracy express and share their political messages of all kinds, whether they are: environmental activists, students taking to the streets, indigenous land defenders, striking workers, people who know Black Lives Matter and others who oppose government action of all kinds.
Our society needs peaceful assembly – an essential democratic tool – even if not everyone agrees with the content of every movement.
Many protests are disruptive. It is possible for a gathering to be both disruptive, peaceful and non-violent.
Disruptive, though often illegal, protests like shutting down pipelines or camping in a public space can be the most effective way to raise awareness.
And at protests, many different kinds of people can come together in the same space, joined by a common cause. The fact that some protesters break laws, act aggressively or oppressively does not necessarily mean that other protesters share their extremist views or conduct.
Let's be clear: we are deeply concerned by reports that some of the protesters currently on the streets have engaged in violent, racist and homophobic acts. We hear and acknowledge the impacts these acts have on marginalized communities; we support these communities and condemn this behavior.
We also recognize that the recent protests are having a significant and difficult impact on the lives of those who live and work in their vicinity. We recognize that the people of Ottawa have been deeply and negatively affected.
But again – we are here today because of the government's response to protests and lockdowns.
The right to peaceful assembly is not free for everyone. Reasonable limits can and should sometimes be imposed.
When imposing reasonable limits, police can and should exercise restraint and avoid escalation. CCLA has repeatedly fought against police shutting down protests using excessive force, detentions and arrests – particularly against Indigenous, racialized and other marginalized protesters.
ABBY DESHMAN
CCLA Criminal Justice Director:
The Canadian Civil Liberties Association has retained a lawyer to launch a judicial review challenging the government's reliance on federal law Emergencies Act.
The law gives the executive branch of the federal government extraordinary powers. The legal threshold for using these extraordinary powers is intentionally high. Ensuring that this threshold is met is an essential protection for the democratic process, the rule of law and the civil liberties of individuals who may be affected by emergency orders.
In our opinion, the thresholds in the emergency law – the legal requirements put in place to safeguard our democratic processes – have not been met.
Article 3 of the emergency law requires that there is a "national emergency" – a temporary "urgent and critical situation" that:
seriously endangers the life, health or safety of Canadians and is of such magnitude or nature that it exceeds the ability or authority of any province to deal with it; or seriously threatens the ability of the Government of Canada to preserve the sovereignty, security and territorial integrity of Canada.
In either case, the urgency must be such that it cannot be dealt with effectively under any other law of Canada.
We do not want to minimize the impacts of the protests taking place across the country. But, while some of the blockades have been extremely disruptive, it is not clear that the ongoing protests "endanger the life, health or safety of Canadians" to the point of reaching the threshold of a national emergency. under the law.
It is also far from clear that our existing laws and police powers are ineffective in meeting this challenge. The police are regularly confronted with extremely complex and difficult law enforcement situations. Local police across the country have removed several highly disruptive border blockades and are successfully handling numerous other protests in communities across the country – all without emergency powers.
Some localized situations proved much more difficult to monitor.
The emergency orders that the government has filed, however, are not targeted. They are not limited to specific manifestations or specific geographic locations. These are broad emergency orders that apply equally across the country. And they impose unprecedented restrictions on the constitutional rights of every Canadian.
In other words, they apply to everyone, including you and me.
Emergency orders currently in effect place severe limits on peaceful protests. Police now have the power to end a wide range of peaceful protests if they obstruct traffic or block sidewalks. Demonstrations that take place near bus stations, hospitals or COVID-19 vaccination sites are specifically restricted – even if they do not disrupt traffic.
The orders also require financial institutions to hand over personal financial information to CSIS and the RCMP, freeze bank accounts, and halt financial services provided to anyone who attended a prohibited gathering or provided assistance to those who participate in it. all without judicial review.
Again, these orders are not limited to Ottawa. They don't just apply at the border, nor do they specifically target trucking convoys. These orders limit the rights of every Canadian, with a particular focus on anyone who participates, travels or assists in a protest, no matter where it takes place, no matter the issue.
There are thousands of protests in Canada every day. Demonstrations against climate change. Indigenous land claims. Anti-black racism. And yes – demonstrations for and against public health measures. The vast majority of these protests are peaceful. These ordinances potentially apply to everyone.
We believe that the federal government's invocation of these emergency powers is illegal and unconstitutional. The Prime Minister has repeatedly stated that the Charter of Rights and Freedoms continues to apply. We agree – and we believe these measures are unconstitutional. We will ask the courts to intervene to uphold the rule of law and the constitutional rights of all Canadians.