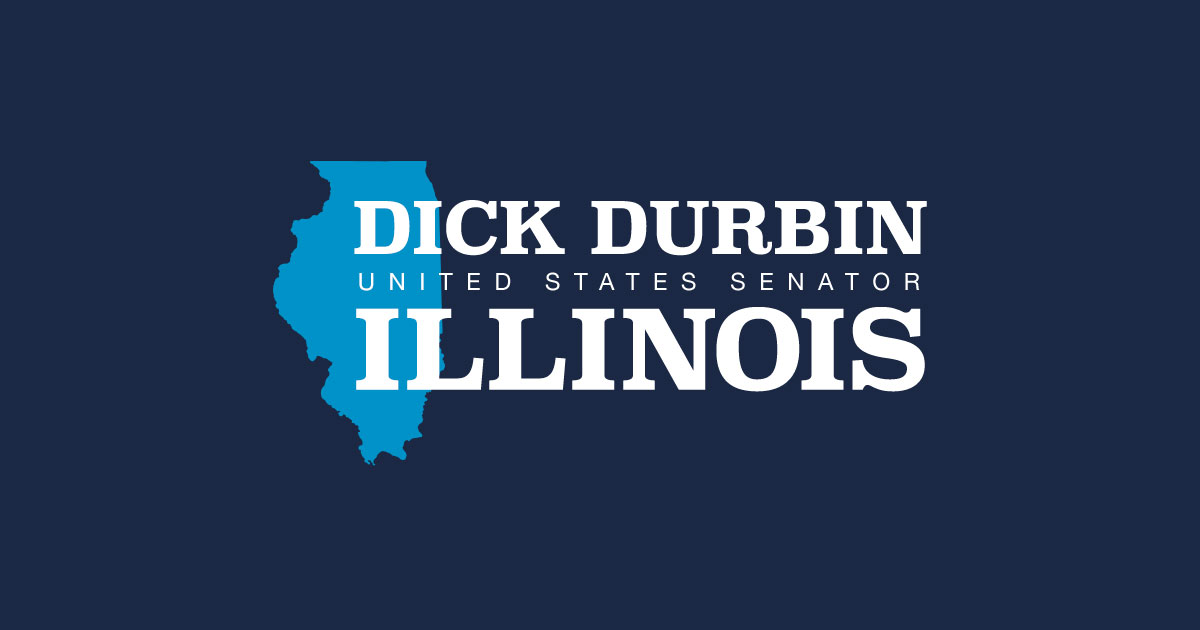 Press release | Press Releases | Writing
20.07.22
Hearing follows Independence Day Parade mass shooting in Highland Park, Illinois – the 309th mass shooting this year
WASHINGTON — U.S. Senate Majority Whip Dick Durbin (D-IL), chairman of the Senate Judiciary Committee, today delivered an opening statement during the Senate Judiciary Committee hearing entitled "After the Highland Park attack: Protecting our communities from mass shootings". This hearing – the tenth Judiciary Committee hearing held at the 117th Congress on aspects of the nation's gun violence epidemic – focuses on the dangers of widespread civilian access to military-style assault weapons that can be used to kill large numbers of people in seconds.
Key quotes:
"My heart is broken for these little boys [Aiden McCarthy and Cooper Roberts] and for all the families mourning their loved ones and struggling to recover from this unspeakable act. Our nation was still reeling from the horrific mass shootings in Buffalo, New York, and Uvalde, Texas, when the horror hit Highland Park on July 4.
"Eighty-three shots fired in less than 60 seconds. The shooter had perched on a rooftop and used a Smith & Wesson AR-15 type semi-automatic assault rifle and three high-capacity 30-round magazines to carry out the massacre.
"He killed seven people. Their names are Katherine Goldstein, Kevin and Irina McCarthy, Jacquelyn Sundheim, Stephen Straus, Nicolas Toledo-Zaragoza and Eduardo Uvaldo. Dozens of others were injured. Many are still hospitalized. Thousands of people have experienced trauma that will stay with them forever.
"The attack in Highland Park was the 309th mass shooting in America this year. There have been 47 other mass shootings since July 4. That's a crushing number considering his reflection on life in America and it is shameful that we have done so little to stop it.Too often the weapons used are military-style assault weapons designed to kill large numbers of people in seconds.
"This is the 10th hearing the Senate Judiciary Committee is holding this Congress on how to reduce gun violence in America – the tenth. Today we will discuss the threat our communities face when civilians as young as 18 have easy access to military-grade assault weapons like AR-15s and no legal training requirements.
" How did we get there ? Why are these killing machines flying off the shelves, after being banned for a decade until 2004? It is perhaps the advertisements that market these assault weapons, symbols of "independence" and "freedom". Or the promise that owning an AR-15 style gun will make you a man. Or could it be the tantalizing prospect of carrying the same style of weapon that soldiers and Marines use to defend our country in battle.
"These are the marketing tactics used by arms manufacturers like Mossberg, Bushmaster and Daniel Defense. It's time to name and shame these companies. It's a shame that they've been shielded from liability, if not liability, for the devastation caused by their products.
"I want those who have lost so much to gun violence to know that I hear you, see you, and stand with you in this fight for real change that goes beyond thoughts and prayers. "
"I want to welcome some progress. In the past few weeks, we have passed the most significant federal gun safety law in nearly three decades. We also confirmed an ATF director for the first time in seven years.
"But we need to do more. If we are serious about reducing gun violence, we must keep the weapons of war where they belong – on the battlefield, not in our communities.
The video of Durbin's opening statement is available here.
Audio of Durbin's opening statement is available here.
Images of Durbin's opening statement are available here for TV channels.
-30-
---
---
previous article next article