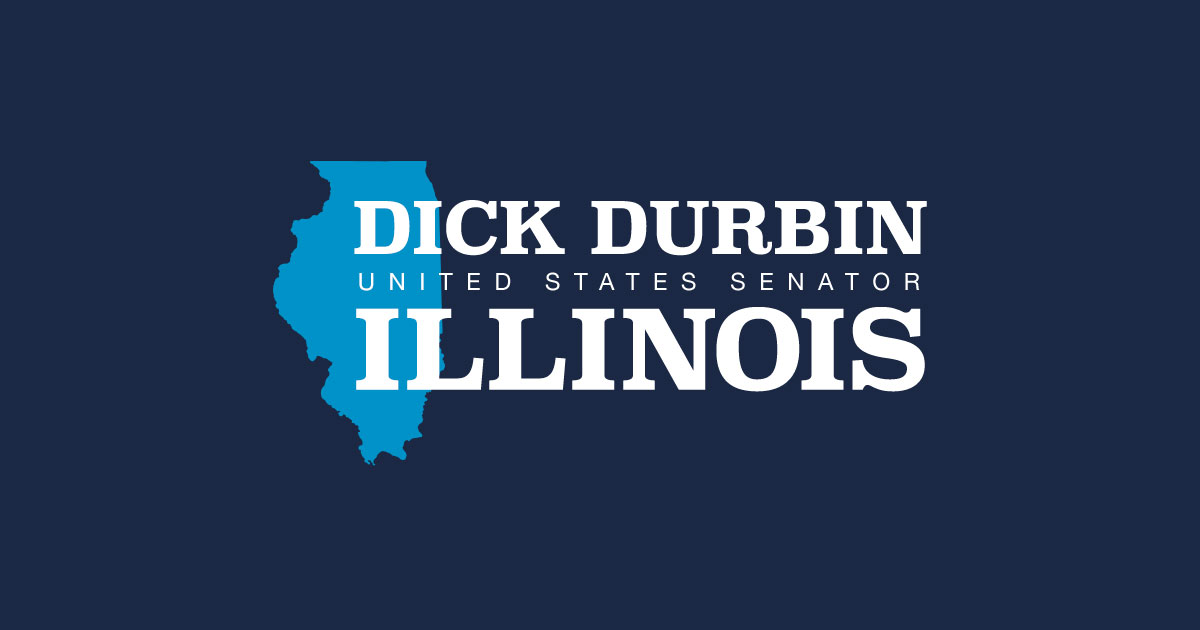 Press release | Press releases | Writing
[ad_1]
12.16.21
WASHINGTON — US Senate Majority Whip Dick Durbin (D-IL), Ukrainian Senate Caucus Co-Chair, US Senator John Cornyn (R-TX), US Senator Rob Portman (R-OH), Senate Co-Chair Ukrainian Caucus and US Senator Jeanne Shaheen (D-NH) today led a bipartisan group of 10 senators to present a resolution expressing support for an independent and democratic Ukraine, safe from further Russian military aggression . The resolution comes as Russian forces strengthen on the Ukrainian border, fueling tensions and raising fears that Russia is considering a military offensive against the nation.
"As Ukraine continues to face increasing intimidation and military threats from Russia, the United States reaffirms its support for the Ukrainian people and its desire for a democratic and secure nation. Today's resolution clearly demonstrates this message from the United States Senate ", said Durbin.
"The United States cannot ignore Putin's latest efforts to deprive the Ukrainian people of their sovereignty," said Cornyn. "But Putin should know that America is watching and Democrats and Republicans agree that this aggression must stop. This bipartisan resolution calls on the administration to support Ukraine's sovereignty by providing lethal aid to strengthen the Ukrainian armed forces and reaffirm our commitment to our European allies, as well as to hold Putin accountable for his acts of violence. "
"I am proud to join my colleagues on this bipartisan resolution in favor of Ukraine. As co-chair of the Ukrainian caucus, I have worked closely with Senator Durbin and my fellow Republicans to support Ukraine – diplomatically, militarily and economically. Now, as Russia positions more than 100,000 troops on the Ukrainian border, threatening their freedom and territorial sovereignty, we must do all we can to support Ukraine ", said Portman.
"Although there are problems in Congress around party lines, support for our democratic partners in Ukraine is not one of them. This bipartisan resolution is a clear message of support for Ukraine and a fierce rebuke to Putin's increased aggression. It is also the reflection of our warning to Putin that we are watching ", Shaheen said. "Its military build-up along the Ukrainian border and its continued provocations only strengthen the United States' determination to support Ukraine and its sovereignty. I will continue to work across the aisle of Congress to ensure that the administration has the tools to build the defense capabilities of our partners and keep Putin's malicious behavior at bay.
Cosponsoring the resolution are U.S. Senators Sherrod Brown (D-OH), Richard Blumenthal (D-CT), Amy Klobuchar (D-MN), Lindsey Graham (R-SC), Joni Ernst (R-IA), Ben Cardin ( D -MD), Bob Casey (D-PA), John Barrasso (R-WY), Chris Murphy (D-CT) and Marco Rubio (R-FL).
The full text of the resolution is available here.
-30-
---
---
Previous post Next post
[ad_2]