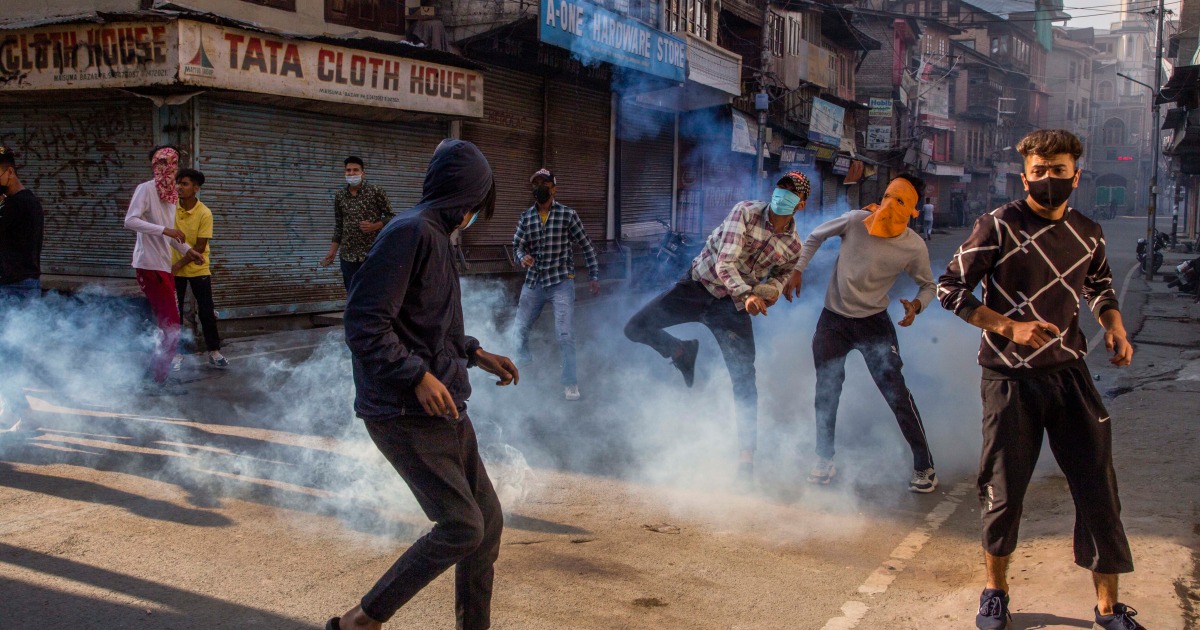 Press freedom chilled in Kashmir as reporting 'criminalised'
According to Human Rights Watch, since 2019, at least 35 journalists in Kashmir have faced "police interrogation, raids, threats, physical assault or criminal prosecution" in connection with their work.
Among the most publicized cases is that of Fahad Shah, founder and editor of the weekly Kashmir Walla, who was arrested in February under anti-terrorism and anti-sedition laws.
The case concerned the magazine's coverage of a shootout the previous month between separatist rebels and Indian troops in which a teenager was killed; the magazine cited family members disputing police claims that the boy was an activist.
Shah, 32, was released on bail and then re-arrested several times for further reporting before being charged in March under the Public Security Law, which allows detention without trial for up to two years. He was the second Kashmir Walla journalist to be charged under the law after Sajad Gul, 26, a trainee journalist who was arrested for a social media post about the same shooting.
In April, Kashmiri journalist Aasif Sultan, 35, was also re-arrested under the Public Security Law after a court freed him on bail in a 2018 case, claiming the government did not had not provided evidence to support his claim that he had harbored activists. Police records accuse the three men of threatening national security under the guise of journalism.
Geeta Seshu, co-founder of Free Speech Collective, which promotes press freedom in India, said authorities in Kashmir used such legal maneuvers to prevent journalists from doing their job.
"This is a flagrant abuse of the law," she said.
His concerns were echoed by Steven Butler, Asia program coordinator at the US Committee to Protect Journalists, who said court orders were not being followed.
"They are posting the orders of the judiciary of their own free will, questioning the integrity of the courts, which is worrying," he said.
The director general of police and the inspector general of Kashmir police did not respond to multiple requests for comment.
Since coming to power in 2014, Indian Prime Minister Narendra Modi and his Bharatiya Janata Party have been accused of stepping up attacks on independent media not only in Kashmir but across India, which is ranked 150 out of 180 on the World Press Freedom Index compiled by Reporters Without Borders, a media watchdog.
Kashmir journalists say they have been actively targeted by the authorities. A 53-page media policy published in 2020 leaves it up to local authorities to decide whether reporting is "false", "unethical" or "anti-national". The Kashmir Press Club in Srinagar was raided and shut down by local authorities earlier this year.
But media experts say local journalism has also suffered simply because there are fewer local reporters.
Since 2019, many local news outlets in Kashmir have lost around half of their staff, due to the crackdown on dissent as well as economic reasons.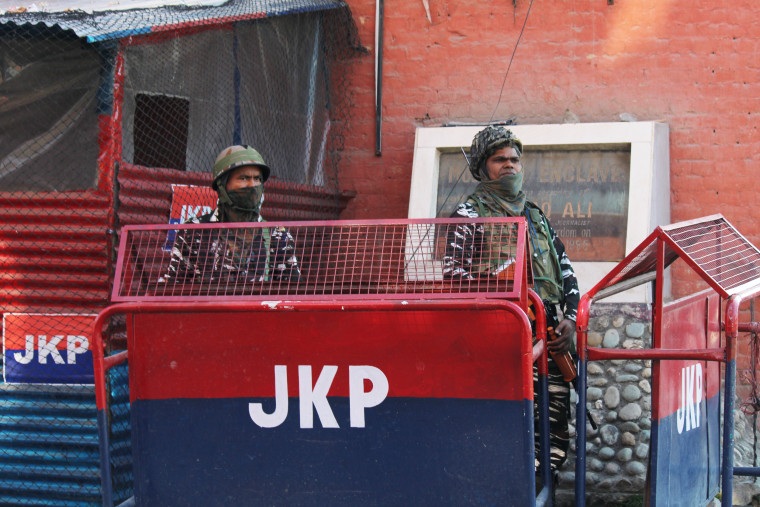 Noor-ul-Haq, a reporter for the English-language daily Rising Kashmir, said he and others were asked to stop coming to work at the end of 2019 due to the communications breakdown, a leave they thought would be short-lived.
He was only recalled to the newspaper this month. Although he found work as a public relations officer at a school, "it's something my heart always wants to do," Haq said.
While Haq was able to find his way back, other journalists became teachers and traders or joined family businesses.
Anuradha Bhasin, editor-in-chief of the Kashmir Times, an English-language daily which is one of the oldest newspapers in the region, said it was unfortunate to see how local journalists had been sidelined by the intimidation and state self-censorship.
"You must feel bad for people who were passionate journalists but found no support from the organizations they worked in," she said.
Kashmir Reader, an English-language daily whose coverage has long been criticized by the government, laid off nearly 90% of its 40 employees in February.
Mohammad Hayat Bhat, the paper's owner and editor, said he was "powerless" to pay staff without revenue generated from government advertisements, which have not appeared in the paper for more than three years.
"I don't know how long this diary will survive," he said, "but it's getting harder and harder with each passing day."