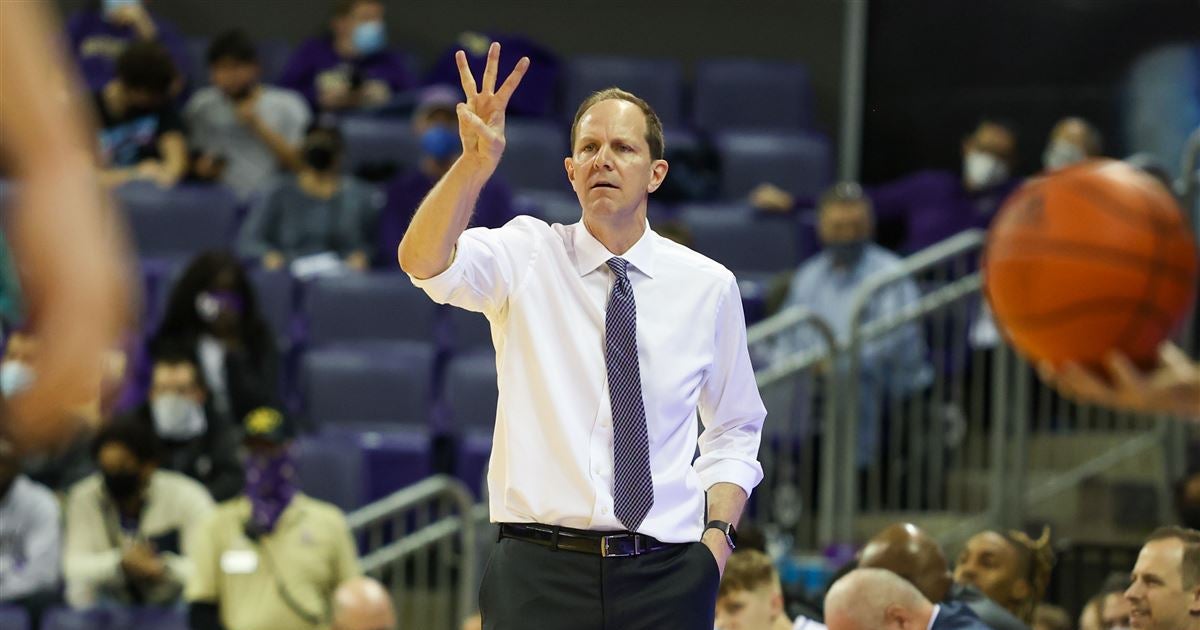 Mike Hopkins press conference notes Wednesday
Here are some notes from what the Husky basketball coach Mike Hopkins was to say Wednesday at his press conference as the team prepares to face Utah and Colorado later this week …
As for the defense and how it went, Hopkins said against Arizona that they were able to disrupt and felt they rebounded pretty well, but they didn't do that well. defended all three and this is an important goal for them.
On how they can better defend the three, Hopkins said it was more about awareness than anything else. He noted that they need to be more aware of certain players because when they are hot they can be hot for a while.
At Riley sorn, Hopkins said he would have more opportunities to play. His body is in good shape again and he has good energy now, when he has that "bounce and pop" he can really help the Huskies.
Hopkins noted that Sorn makes it difficult for teams to lead the track and to score up close and Langston wilson does the same for them because of his size and athleticism.
Hopkins said the Huskies did well in the Arizona game. He said the challenge for the team started off faster and if they can continue to start well, fly and disrupt, that's a huge benefit for the team.
On a realistic wait from Sorn for minutes every night, Hopkins said we'll see. He said in last year's third game against Utah that he did everything they needed him to do but needed to stay healthy. However, when he is right – healthy with his body – he can be a big factor for Huskies.
At Daejon Davis, Hopkins said he's had a few glimpses of the guy they've been waiting for and he's getting better. Hopkins noted that he has a lot more in the tank and he's a great leader, has a lot of speed in transition, he's a great teammate and once he's in the groove offensively it will be huge for the team.
At Terrell brown leading the team and getting other players to play like him, said Hopkins once he starts getting assists, it will help the team move forward. We saw him against Arizona and we need to see him more and that he's a great leader and that he can improve everyone around him.
On the long road trips helping the team bond more, Hopkins said the more time they can spend together, not just on the basketball court, it helps the team. He said spending time with the kids is how you show your love for them and they have been blessed with this opportunity and it has been a good thing for the team as a whole.
On Utah, Hopkins said they had been very good at home. They play more energetically at home and Craig Smith is a great basketball coach. He mentioned a number of players who can be explosive offensively and they pose a lot of problems and they present very good guard play.
In that Utah team versus the team they saw last year. Different system, but Smith brings a lot of the same things as the old staff. They have a little more freedom offensively and that's probably the most important thing. More guys have the ability to score points.
Playing against Arizona to help the Huskies against other teams in the league, Hopkins said they need to keep their heads up after a tough loss and make sure they come out and play well straight away, but if you go out and feel sorry for yourself and don't have the energy, you will lose. They need this energy and it will help them.
At Wyking jones, Hopkins said he was a great addition. Top notch basketball coach who can teach. He has done a great job with great men and his positivity is huge for the team.
Making a better three percentage, Hopkins said they need to feed the guys who can do them. PJ Fuller, Jamal Bey, these are guys who can hit three. Emmitt Matthews can hit three, Davis can hit three, but can they shoot in their thirties? This is a big question. You have to stay confident and take the right hits and those will eventually come in.
Hopkins noted that one or two guys are playing great, but they need all five to play well. They want more guys to score in double digits and that will give them a huge advantage.
On what works for the Huskies to force turnovers, Hopkins said their traps are great and they feel more comfortable in the zone. They had breakdowns, it wasn't perfect, but they were disturbing.
Hopkins said they showed against Arizona, one of the best transition teams in the country, that the Huskies can be good at it as well.
In terms of comfort with the small range (Langston wilson at five), Hopkins said he feels confident and Wilson is making it tough for the guys in the zone. He is aggressive on the offensive glass. They can be very effective using this range.