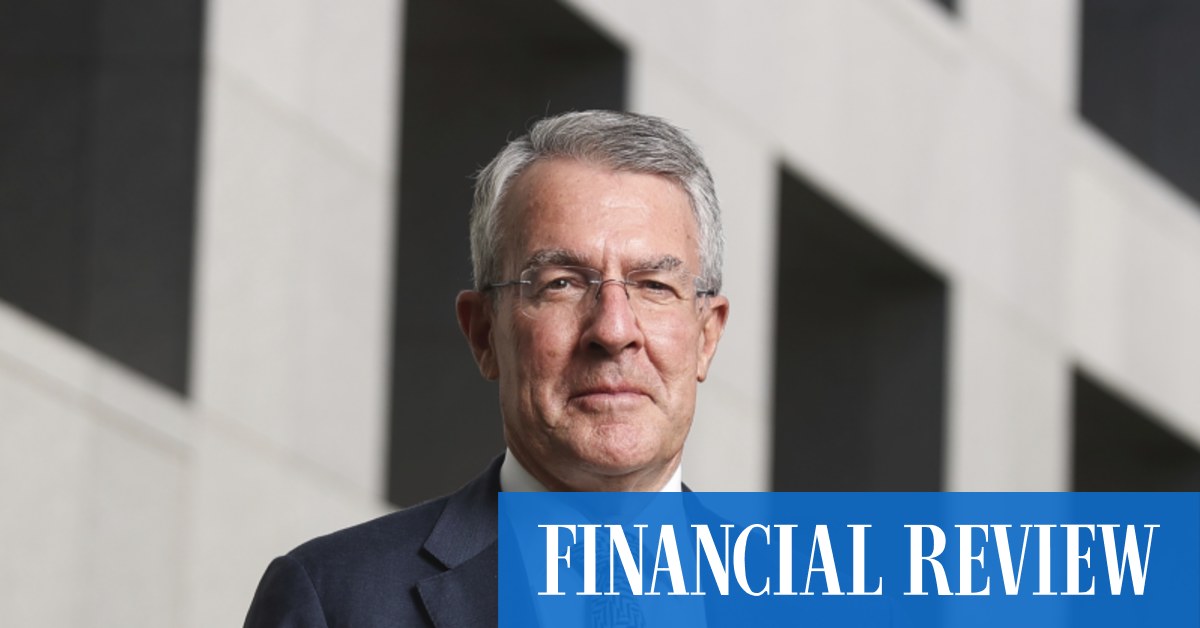 Integrity, Freedom of the Press and Class Actions
Unlike the coalition model, the Labor model would have public hearings, be able to publish reports and, most importantly, have retroactive powers.
'Mock Council'
"It is quite clear that they [the Coalition] don't want to do it," Mr. Dreyfus said. "They fear what he might be investigating…
"We believe the commission should be empowered to examine events that occurred before it was established.
"This has been the case for each of the State and Territory Commissions, and it should be the case for the Commonwealth Commission."
Mr. Dreyfus said he was ready to grant "a very small credit to the government".
"They released a draft bill…it got over 300 submissions. It's just a shame that this is a fictitious consultation; none of the very many suggestions made to the government and the very many criticisms expressed by the experts have been taken into account.
Mr. Dreyfus welcomed the fact that the government would not pursue this mandate with a bill that would have set a 70% floor for class action payments and made it more difficult for litigation funders to bring claims. business by restricting mutual fund orders.
"The Complainants' Best Interests"
"This government has shown hostility to the very idea of ​​class action lawsuits," he said.
"We will not make changes to class action law unless we are satisfied that it is in the best interests of plaintiffs seeking justice.
"Recall that the Federal Court has the power, which it has often used, to monitor the fees that are received by the law firms that act for the plaintiffs in these class actions. It is these powers that ensure that fees remain reasonable.
Mr Dreyfus said freedom of the press laws were another Labor project.
"When the offices of ABC and the home of a News Limited journalist were raided two years ago, [Prime Minister Scott] Morrison was in Plymouth [in the UK]. He said he was unperturbed, and to this day continues to behave as if it was unremarkable that police raided journalists' homes and offices.
He noted that there had been two parliamentary inquiries into the issue and that the government had approved 16 recommendations in 2020.
"We would look at these two reports, which were bipartisan. If they were to be implemented, we would make significant improvements to the law, including improved protections for journalists, which I believe is needed.
Labor has said it will 'work on legislation to reject religious discrimination' – likely to be an electoral battleground – but a more pressing issue is online troll legislation which the government wants to pass before the elections.
Mr Dreyfus said social media platforms "have a responsibility to prevent their platforms from being misused by anonymous users", but this bill was rushed and could have unintended consequences.
Doubt on the troll bill
"It is doubtful that this bill will even have time to pass Parliament. It has not been debated in the House, has just been sent to a Senate committee and has only two days left for it to be passed by both Houses.
"The government's own officials admit that this is actually more libel than trolling, so we'll wait to see what the Senate committee recommends."
Mr Dreyfus said Labor would reinstate a judicial appointments panel for all federal courts and tribunals except the High Court. The Coalition abolished the body when the Abbott government was elected in September 2013 and took all appointments "in-house".
Mr Dreyfus said: "There will be an interview process conducted by a known panel, which when I last took office [in 2013] usually consisted of the head of the jurisdiction, a retired judge from the jurisdiction, and an assistant secretary from the Attorney General's Department who would interview suitable candidates and make recommendations to the Attorney General for the Attorney General to forward those recommendations in the office."
Mr. Dreyfus signaled that he would still be heavily involved, and that could include interviewing candidates – a practice considered inappropriate in some quarters.
Administrative Appeal Tribunal
"I think it's a logistical impossibility for the Attorney General to conduct all the interviews himself, but of course it's open to an Attorney General to interview people who are being considered for appointment. And I would not like to close this possibility.
Mr. Dreyfus declined to comment on the Coalition's judicial appointments, but was not so reticent about the Administrative Appeals Tribunal.
"The government has appointed nearly 80 Liberal MPs, defeated Liberal candidates in state and federal elections, and former Liberal employees.
"And that is unacceptable."
But what happens when the Labor Party does the same in government?
"I don't say for a moment [party affiliation] is a disqualification.
"But that's not the only qualification either, which is evident in the case of a number of appointments that have been made to the Administrative Appeals Tribunal – including by the former Attorney General, Mr. [Christian] Porter in the period just before the 2019 elections.
"Some of them barely sat … it has already been revealed in Senate estimates and others will be as part of an ongoing Senate committee investigation."