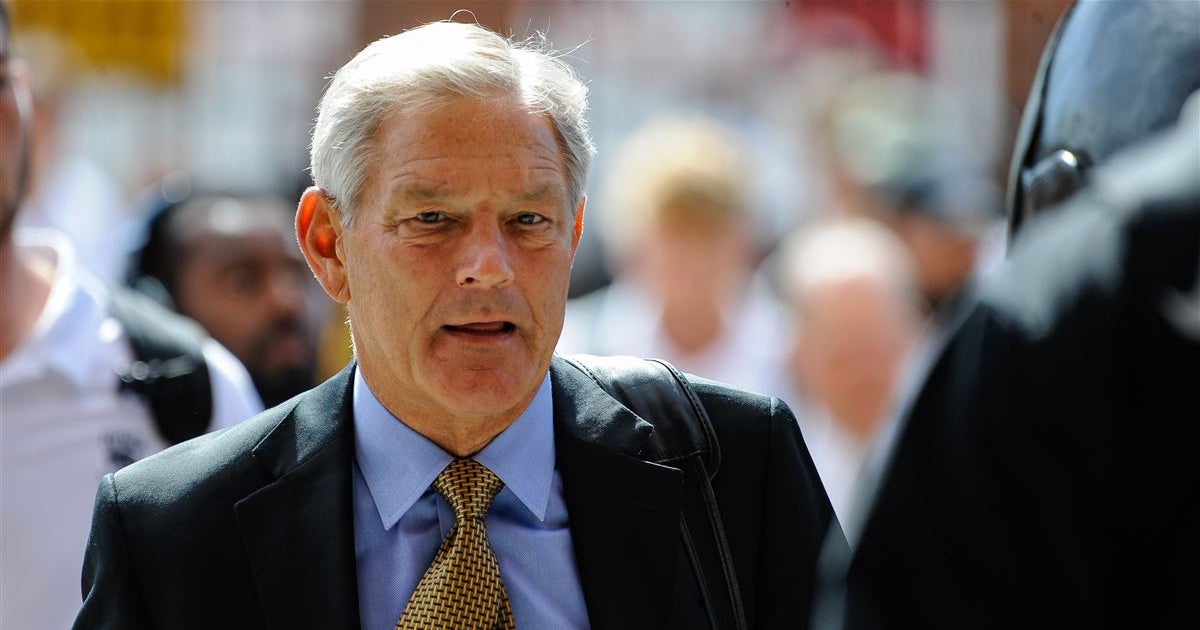 Everything Kirk Ferentz said at his press conference on the day of the signing
[ad_1]
Q. What impact did COVID have as you recruit a lot of these kids while it was still happening?
KIRK FERENTZ: We made the most of it. Zooming was a big part of what we did, and it's still useful, but it's not the main part anymore. During the pandemic, we had no choice but to do anything other than Zoom, whether it was tours, virtual tours, installations, all kinds of things. It's much better than 30 years ago, but it's still not the same as being in front of people and really getting a feel for the personalities of the people involved.
There is no substitute for this. I don't care what business you are in. I certainly know that in education, in coaching, you have to be with the people you work with. The same goes for recruiting. Ultimately, again, this is our best chance when a prospect comes to campus multiple times and really gets to feel things.
Again, I am not suggesting or suggesting that every child comes here and falls in love with it. Sometimes it's just the opposite. It's clean. It's good because that's recruiting. Each prospect finds out what he wants. Then they eventually end up in the school that will best respond to the things they think are important.
Q. Kirk, getting back to the transfer portal, you mentioned that you lost next to nothing compared to the national average, I guess. A high profile national coach said today that the transfer portal has caused utter chaos, that there are fakes galore, that there are no consequences. Adults manipulate young men. Have you found all of this to be true?
KIRK FERENTZ: Yeah, yeah, yeah, yeah, all of the above for sure. It's truly sad. My understanding – I'm just a newbie in this area. The portal is a lot like NIL. I think we're all right up front right now. We really don't understand the total ramifications that are going to result here.
There is no question. One thing I have seen over the years is that there are more and more adults with bad intentions. Or at least I'll say they have bad intentions in dealing with young people and influencing them in a way that maybe – it's really no different going to a small league game where the parents are just a little misguided about what they think is important.
It's always about – when you're competing it's about camaraderie, teamwork, trying to do your best as a team, at least in our sport. That's all you can ask someone to do.
I think when it comes to varsity athletics, I think it's always important to come and get a degree. We had six of our former players here last Thursday night visiting with our seniors and juniors, and each of them to a man said that the value of graduating, not necessarily that they're going to use that degree. in their chosen field of their working life, but just the value of obtaining this degree. And it's six guys from different age groups and different backgrounds sharing all this information with our players.
It is always an important component of the college experience. Hope you have a great career in the meantime. If you can get past that, that's great. If you can benefit from NIL, that's great. All of those things are good, but there's always something about signing up and running the whole race and sticking to it. I think it's part of the sport.
But all that being said, I'll go back to the original point. One thing I learned 23 years ago, actually when I came to Maine in 1990, you can't make everyone happy. Certainly, in a program, not everyone will be happy. Not all players will be happy on the team. It's just unrealistic. It's reality. In that regard, it's probably good when players have the freedom to go.
You just hope a guy leaves for the right reasons. He doesn't leave too early. And someone with bad intentions might sway it, and you hope it doesn't. I shouldn't say bad intentions either. Perhaps egocentric intentions for this adult. Sometimes it does.
Q. Just a question about the quarterback now. Halfway between the championship game and the bowl, have you made a decision as to who is going to start, or is it still moving at this point?
KIRK FERENTZ: It may shock you, I haven't looked at a single Kentucky coin yet. I think we've been on the pitch, let me think about it, maybe three times. I think I am right. We have been there three times with our older guys. We're not about to think about it at the moment. We're just trying to keep our guys moving, to let them sweat, without contact, to put them on and off the pitch.
We will start to prepare next week. Our goal as coaches has been to recruit, to warm up our guys. We had a big recruiting weekend last weekend. We'll start thinking about football here at the end of these finals. We're certainly not going to win or lose a bowl game at this point just because of what we've done. We have more time.
I was telling the staff today that I remember the last time we were there. I think we probably went down nine days before the game. I hadn't seen a movie on LSU because at the time the recruiting rules made us travel almost to the start, so it was like a madhouse. My fear right now is that we will probably have too many ideas on the board next week because we still have time to start.
Staff stuff, we'll just see who's healthy, who trains well over the next couple of weeks, and we'll go with the best guys to give us a shot at winning this game. It will be a tough game, but we look forward to it.
[ad_2]