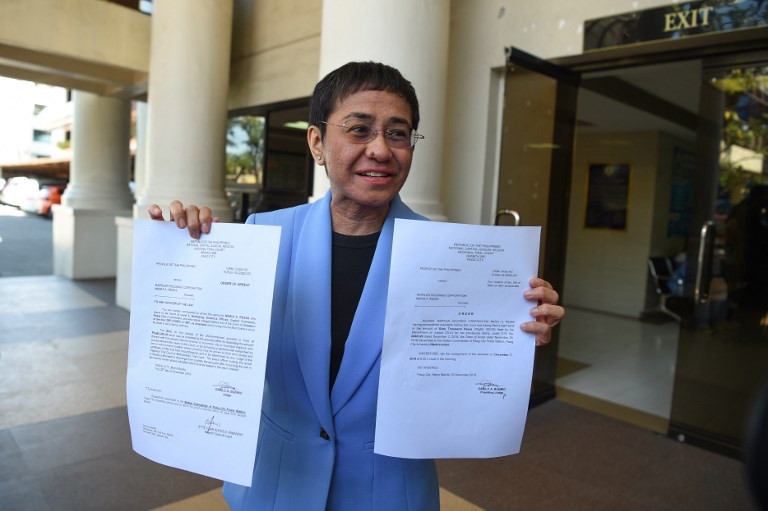 Democracy, press freedom in decline in South-East Asia: Maria Ressa – Asia and the Pacific
Kyodo News
Manila, Philippines ●
Fri 15 October 2021

2021-10-15
10:15
0
71949b105dab7949db8f33c5d332312a
2
Asia and pacific
Maria-Ressa, democracy, Southeast Asia, Philippines, press freedom
To free

Nobel Peace Prize Laureate and Filipino journalist Maria Ressa said on Thursday that democracies and press freedom in Southeast Asian countries were "on the decline", stressing the crucial work journalists need to do to stay the course.
Ressa, 58, compared online disinformation and the distortion of facts to a "virus of lies unleashed in our information ecosystem", pushing back decades of democratic gains.
"I think the Nobel committee chose journalists for this moment in time is a signal that something is happening in our information ecosystem," Ressa said. Kyodo New in an interview after winning the award last week for his efforts to support free speech.
"It's a recognition of that, of how the information ecosystem has changed, of how journalists have lost their powers of control in favor of technology platforms that have abdicated the responsibility of protecting the public sphere. "she said.
Ressa, who shares this year's award with Russian journalist Dmitry Muratov, said the use of "cheap armies" online to control certain narratives was happening in countries like China, Iran, Saudi Arabia and Russia.
In the immediate region, hate speech is said to have sparked the genocide of Rohingya Muslims in Myanmar or that newsrooms in Indonesia feel "under siege". There are also threats to democracy in Cambodia and Thailand and these are creating "ripples in society," she said.
Ressa, who spent two decades as CNN correspondent in Southeast Asia before co-founding a news site based in Manila Rapper Critic of President Rodrigo Duterte, said the Philippines enjoyed a vibrant democracy until recent years.
"I am shocked that after 35 years as a journalist, I get 10 arrest warrants in less than two years for doing my job," she said.
In 2020, the Philippine Congress denied the main television network abs–CBN its franchise, resulting in its closure and thousands of its employees losing their jobs. The local press is also constantly insulted by state officials or by supporters of Duterte.
Ressa herself has been denied overseas travel four times since her conviction for cyber defamation last year, diminishing her chances of personally accepting the Nobel Prize in Oslo.
But "I am fighting this in court. I will not voluntarily give up my rights. I will fight for my rights and I hope to be there in Oslo on December 10," she said.